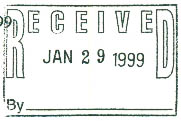 January 28, 1999
VIA FACSIMILE
Mr. Joel LeFevre
Local 840, International Brotherhood
Of Teamsters, AFL-CIO
345 West 44th Street
New York, NY 10036
Re: Manhattan College
Dear Mr. LeFevre:
This will summarize our conversation yesterday concerning the activities of Local 840 at the Manhattan College campus with regard to the current labor dispute between the employees of Sodexho Marriott Services, who are represented by Local 840, and their employer, Sodexho Marriott Services.
There is - and can be - no factual dispute that:
The employees involved in this dispute are not employed by Manhattan College;
Manhattan College has no part in setting the terms and conditions of employment for these employees; and
Manhattan College has no role in the on-going collective bargaining between Local 840 and the employer, Sodexho Marriott Services.
We have, accordingly, requested that the literature and other forms of publicity being disseminated by Local 840 make it clear that these employees are not employed by Manhattan College and are not the Manhattan College Housekeeping Department. The people in question work at the site by virtue of their employment by Sodexho Marriott, and it is only Sodexho Marriott which is answerable to them and/or to Local 840 with respect to the terms and conditions of their employment. The literature being distributed by your Union, which refers repeatedly to Manhattan College and makes constant comparisons to health and holiday benefits which the College provides to its own employees, creates the mis-impression in the mind of anyone but an expert in labor law that Manhattan College is a party to this labor dispute.
I also pointed out to you that the Union literature claiming that an increase in the College's tuition would somehow resolve this labor dispute is particularly misleading. The tuition which Manhattan College charges its students has absolutely nothing to do with the benefits which Sodexho Marriott furnishes to its own employees.
During our conversation, I stressed - and I again remind you - that Manhattan College is a neutral third party to any dispute between Local 840 and Sodexho Marriott. It does not want to be improperly enmeshed in this dispute, and it certainly does not want to be unfairly portrayed as a wrongdoer with respect to Sodexho Marriott's employees.
We do not challenge the Union's right to provide accurate and truthful information about labor disputes involving employees whom it represents. We simply ask that you respect the College's legal right to conduct its operations without becoming enmeshed in unrelated matters; and also that you respect the intelligence and integrity of the members of the Manhattan College community by providing accurate and truthful information.
Thank you for taking the time to talk with me. Please do not hesitate to call if you have any questions.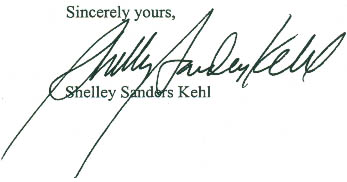 SSK:lm
Cc: Ms. Barbara Fabe
Vice President
Manhattan College
Manhattan College Parkway
Bronx, New York 10471